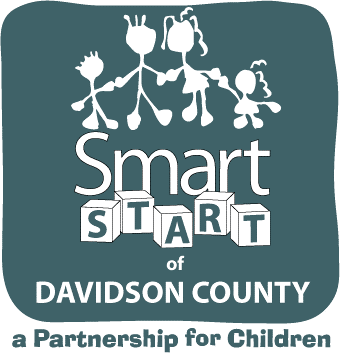 At the end of this session; participants will be able to identify speech and language developmental milestones from birth-age 5, describe the "red flags" for speech and language delays, describe the referral process and benefits of early intervention speech therapy services and establish talking points for discussion with parents of children who may be at risk for speech/language disorders. 2 hrs.
Presenters: Michaela Greene, MS, CCC-SLP
The Speech Center
Cost: $5.00
Instructions:
Advance payment is required. If paying with cash please bring the exact amount to the SSDC office. Checks should be written to SSDC. If a training states "pay the trainer" you still need to send in the registration form and pay trainer night of class. If your money is received after a workshop is full or if a workshop is cancelled you will be informed by phone; the rescheduled date will be given to you or you may choose another workshop. Smart Start of Davidson County is not responsible for registration forms or fees lost in the mail or not delivered on time. Please remember your workshop location and time. If you register and do not attend no refund or credit will be given. You will not be able to switch classes. Trainings fill up fast; so please turn in registration as soon as possible. Doors are closed 15 minutes after start time.
Registration is required and can be arranged by calling 336-249-6688.
Click on the link below for more information:
http://partnershipforchildren.org/wordpress/calendar/training-for-early-childhood-professionals/