Professional Development Training
Child Care Resource Center has provided professional development for over 25 years. Our goal is to improve the quality of child care by offering high quality professional development opportunities for child care educators. Child Care Resource Center provides access to trainings throughout our region which includes Alleghany, Ashe, Davidson, Davie, Forsyth, Stokes, Surry, Wilkes and Yadkin Counties.

Methamphetamines & The Effects On Children
October 22, 2019 @ 8:00 am

-

December 31, 2019 @ 5:00 pm

Cost: $30.00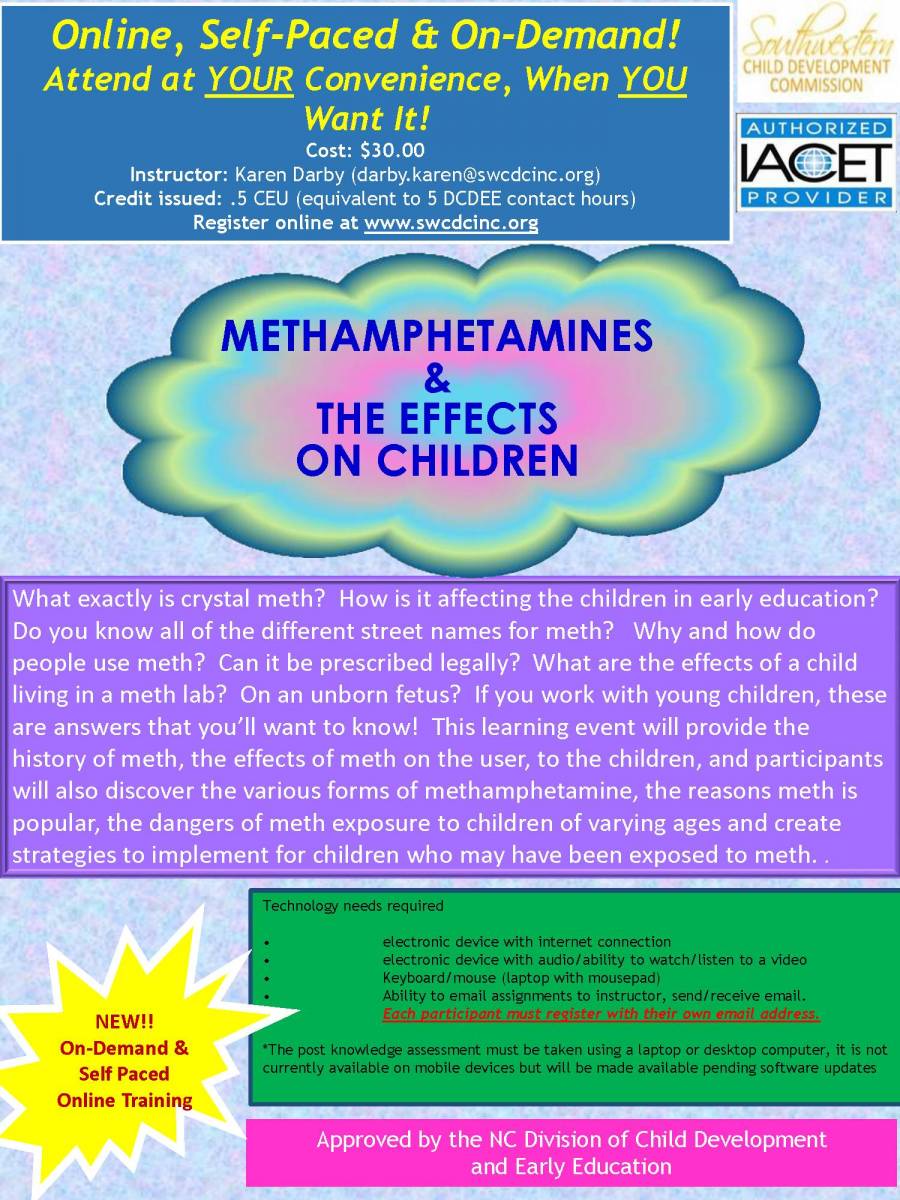 What exactly is crystal meth? how is it affecting the children in early education? Do you know all of the street names for meth? Why and how do people use meth? Can it be prescribed legally? What are the effects of a child living in meth lab? On an unborn fetus? If you work with young children, these are answers that you'll want to know! This learning event will provide the history of meth, the effects of meth on the user, to the children, and participants will also discover the various forms of methamphetamine, the reasons meth is popular, the dangers of meth exposure to children of varying ages and create strategies to implement for children who may have been exposed to meth.
Related Events