Professional Development Training
Child Care Resource Center has provided professional development for over 25 years. Our goal is to improve the quality of child care by offering high quality professional development opportunities for child care educators. Child Care Resource Center provides access to trainings throughout our region which includes Alleghany, Ashe, Davidson, Davie, Forsyth, Stokes, Surry, Wilkes and Yadkin Counties.

Online- Tackle Turnover before Turnover Tackles You! – Self Paced/On Demand
July 1, 2020 @ 12:00 am

-

December 31, 2020 @ 12:00 pm

Cost: $20.00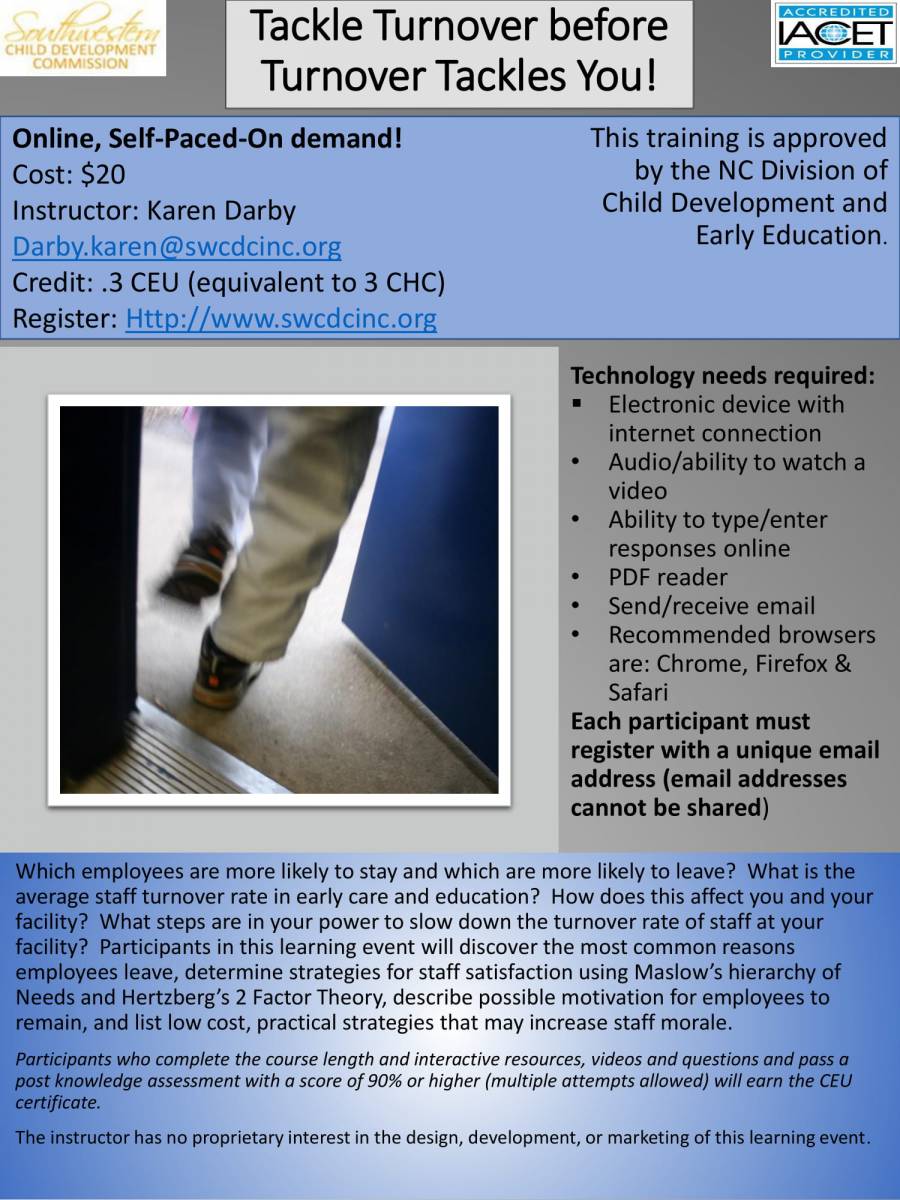 Which employees are more likely to stay and which are more likely to leave? What is the average staff turnover rate in early care and education? How does this affect you and your facility? What steps are in your power to slow down the turnover rate of staff at your facility? Participants in this learning event will discover the most common reasons employees leave, determine strategies for staff satisfaction using Maslow's Hierarchy of Needs and Herzberg's 2 Factor Theory, describe possible motivation for employees to remain, and list low cost, practical strategies that may increase staff morale.
Participants who complete the course length and interactive resources, videos, and questions, and pass a post knowledge assessment with a score of 90% or higher (multiple attempts allowed) will earn the CEU certificate.
Presenter: Karen Darby
Cost: $20.00
.3 CEUs/3 DCDEE CHCs 
For help contact Karen Darby: darby.karen@swcdcinc.org or  (704) 641-7550
Related Events