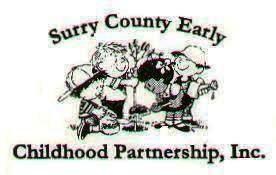 We all want to be in control of our own lives. But young children usually have very few opportunities to make choices about what they do and when they do it. They're told when to get up, what to wear, what to eat and when to eat it, where to go and what to do when they get there. Introducing choice into a young child's life can be a powerful tool to promote improved behavior in your classroom. Come learn the five steps to using the choice making strategy and discover how easily you can embed choice-making opportunities into your classroom and short-circuit power struggles with your preschoolers.
Presenter: Renae Lingafelt Beeker, HSB Specialist
2.0 DCDEE credit hrs.
To register call 336-786-1880
All trainings will be closed 10 minutes after the starting time. Anyone who enters the training after that time may sit in and participate but will not receive DCD credit. . * Lamination and Die Cut weeks are as follows: Oct.1st-Oct. 5th, Nov. 5th-Nov.9th, Dec. 3rd-Dec.7th. Trainings and Child Development trainings will be offered throughout the year. Please find fun activities for your child to attend while you are in training. Trainings are designed for adult learning and participation. If you would like to schedule a CPR training please contact the office at 336-786-1880.