You are cordially invited to the
12th Annual Children's Champion Luncheon
Join us as we present the Donna Lambeth Children's Champion Award to
Dr. Pamela Oliver,
Novant Health, Executive VP and President of
Novant Health Physician Network and Health Equity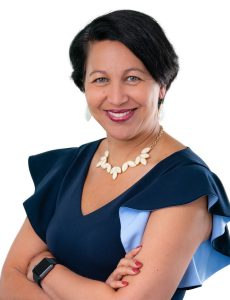 Pam Oliver, MD, is executive vice president and president of Novant Health Physician Network. She oversees strategy and operations for over 680 medical clinic locations and a growing provider network of over 3,000 physicians and advanced practice providers. She also leads Health Equity, the Novant Health Institutes, and oversees the Novant Health Clinically Integrated Network.
Dr. Oliver is a board-certified obstetrician-Gynecologist practicing at Novant Health WomanCare since 2005. She has served Novant Health in various leadership roles, including as submarket leader for specialty practices in the greater Winston-Salem market, physician service line leader of women's services for the greater Winston-Salem market and senior physician executive for Novant Health Physician Network, supporting clinical and business strategy across the system.
Dr. Oliver received her undergraduate degree in biology and medical degree from the University of North Carolina at Chapel Hill, where she was a Morehead Scholar and Board of Governors' scholarship recipient. She also earned her master's degree in public health (maternal and child health concentration) from the UNC School of Public Health while enrolled in medical school.
Her primary interests are racial disparities in health outcomes as well as community health. Dr. Oliver currently serves as chair for the Forsyth County Infant Mortality Reduction Coalition. She has utilized her platform to raise awareness and advocate for legislation to address disparities in black maternal mortality. She has been a consultant for the OWN Network's "Own Her Health" project, briefed US Congressional committees on black maternal mortality, and attended the 2020 State of the Union address with US Congresswoman Alma Adams. She serves on the Boston-Thurmond Community Network, a community board engaged in community revitalization for the oldest African-American neighborhood in Winston-Salem, and serves as a member of the United Way of Forsyth County Board of Directors. She serves on the Morehead-Cain Scholarship Fund. She was appointed by Governor Roy Cooper to serve on the State Health Coordinating committee and currently serves as Vice Chair.
She has been active in throughout the community, including as a member of Delta Sigma Theta Sorority, Inc, Jack and Jill of America, the Winston-Salem Chapter of the Moles, and the Winston-Salem Chapter of the Links, Inc. She is married to Dr. J. Mark Oliver, DDS, a native of Winston-Salem, and practices general dentistry. They have been blessed with 3 children –17-year-old twins Mark Jr, Lauren, and 14-year-old Miles.
& The Kate B. Reynolds Trust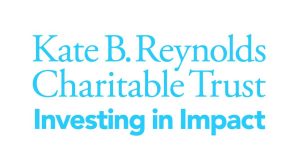 The Kate B. Reynolds Charitable Trust was created in 1947 to improve the quality of life of people with low incomes in Forsyth County and to improve health care around the state.
Mrs. Reynolds was considered ahead of her time. She was known for her charity work, and for the steps she took to ensure those who lacked access to health care were able to receive it.
She was very much of her time as well. Her initial bequest of $5 million to found the Trust came from tobacco profits originally earned through the sale and labor of enslaved Black people.
Our Work Today is to repair this history, we recently announced that the Trust will divest our financial portfolio from tobacco production.
We thank Wells Fargo, our sole trustee, for aligning investments with our mission and committing to a socially responsible investment strategy to support economic opportunities in North Carolina.
Today, the issues Mrs. Reynolds cared about remain urgent and interconnected as we work to support thriving communities and residents in Forsyth County and around the state.
Tuesday, May 2nd
11:30am – 1:15pm
Luncheon Activities include Award Presentation,
Silent Auction, Networking, and Music.
Forsyth Country Club
3101 Country Club Rd, Winston-Salem, NC 27104
Please Click Here to buy your tickets or
scan the following QR Code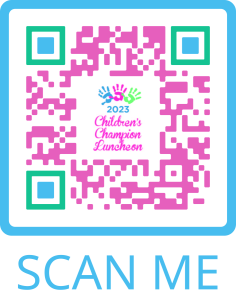 If you are interested in sponsorship opportunities, please contact Kathy Kenney, kkenney@childcareresourcecenter.org. 2023 Children's Champion Luncheon Sponsorship to download our sponsorship packet.