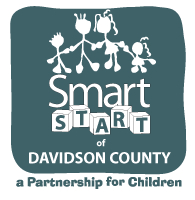 This is a 5-hour course designed to provide participants with an introduction to Foundations, North Carolina's new Early Learning & Development. Must attend both sessions in order to receive credit.
The revised Foundations spans birth to age 5 and includes goals, developmental indicators, and strategies in five developmental domains:
•Approaches to Play and Learning •Emotional and Social Development •Health and Physical Development •Language Development and Communication •Cognitive Development
This training will focus on how to align lesson plans to Foundations. Class is limited to 25 participants.
North Carolina Foundations for Early Learning Standards NCFELD
You must bring a copy of the NCFELD document. You may download it from – https://www.ncchildcare.nc.gov//pdf_forms/nc_foundations.pdf
Please bring a completed Lesson Plan
May 29th 6:30 -8:30pm
June 5th 6:30 -8:30 pm