Professional Development Training
Child Care Resource Center has provided professional development for over 25 years. Our goal is to improve the quality of child care by offering high quality professional development opportunities for child care educators. Child Care Resource Center provides access to trainings throughout our region which includes Alleghany, Ashe, Davidson, Davie, Forsyth, Stokes, Surry, Wilkes and Yadkin Counties.

Surry – Language Development and Communication in Infants and Toddlers: What Are They Talking About?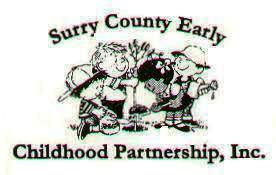 It starts with crying, cooing, and babbling, and then you finally hear it, their first words!  Sharing those language milestone moments can be some of our best experiences as infant and toddler teachers. During this workshop you will learn more about the development of language and communication for children birth to three; the research that links relationships to language learning in the first three years; and strategies to support development in this domain for all infants and toddlers, including dual language learners.  In addition, participants will have a chance to discuss and share their ideas about the importance of talking to, singing with, and reading to infants and toddlers to foster a lifetime love of language and learning.  This training provides information that supports the ITERS-R subscales: Personal Care Routines, Listening and Talking and Interactions.  (DCDEE 8)
Presenter: Sandy Weaver, Infant Toddler Specialist
Child Care Resource Center, Region 10
2.0 DCDEE credit hrs.
Related Events