Surry – Language Development and Communication in Infants and Toddlers: What Are They Talking About?
November 27, 2018 @ 6:30 pm

-

8:30 pm

Free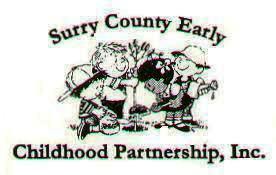 During this workshop you will learn more about the development of language and communication for children birth to three; the research that links relationships to language learning in the first three years; and strategies to support development in this domain for all infants and toddlers, including dual language learners.  In addition, participants will have a chance to discuss and share their ideas about the importance of talking to, singing with, and reading to infants and toddlers to foster a life time love of language and learning.  This training provides information that supports the ITERS-R subscales: Personal Care Routines, Listening and Talking and Interactions.  (DCDEE 8)
Child Development Training
Presenter: Sandy Weaver, Infant Toddler Specialist, Region 10, Child Care Resource Center
2 hrs. DCDEE credit hrs.
All trainings will be closed 10 minutes after the starting time. Anyone who enters the training after that time may sit in and participate but will not receive DCD credit. Please help me to continue to honor the request of Surry Community College by not bringing food or drinks in room A-121. Thank you for your cooperation. * Lamination and Die Cut weeks are as follows: July 2rd – July 6th, Aug. 6th – Aug. 10th, Sept. 3rd – Sept. 7th. Health & Safety Trainings and Child Development trainings will be offered throughout the year. Please find fun activities for your child to attend while you are in training. Some subject matter may not be appropriate for children. Please register for workshops so the trainer may provide materials for everyone. Please call if you would like assistance scheduling a CPR class.
Related Events