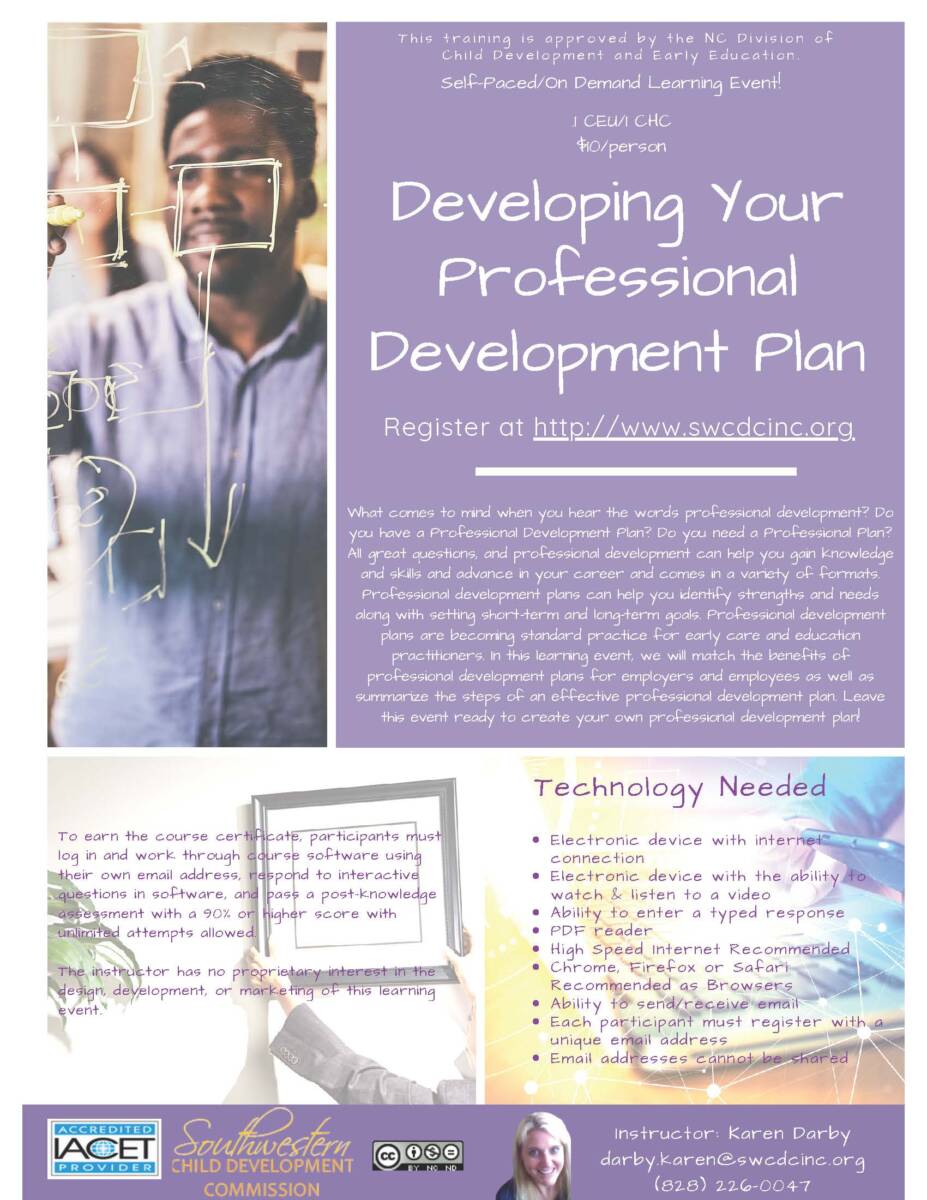 What comes to mind when you hear the words professional development? Do
you have a Professional Development Plan? Do you need a Professional Plan?
All great questions, and professional development can help you gain knowledge
and skills and advance in your career and comes in a variety of formats.
Professional development plans can help you identify strengths and needs
along with setting short-term and long-term goals. Professional development
plans are becoming standard practice for early care and education
practitioners. In this learning event, we will match the benefits of
professional development plans for employers and employees as well as
summarize the steps of an effective professional development plan. Leave
this event ready to create your own professional development plan!
Instructor: darby.karen@swcdcinc.org
(828) 226-0047
SWCDC
.1 CEU/1CHC
Cost: $10.00