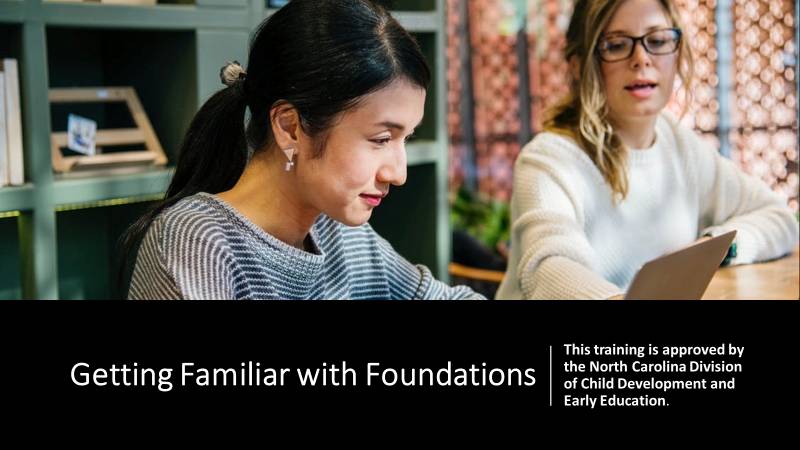 Getting Familiar With Foundations
This course is designed for anyone who wants to increase or refresh their knowledge of the North Carolina Foundations for Learning and Development. Have you already taken the 5 hour Foundations course but perhaps it has been several years and you need to refresh your skills and memory? Or maybe you are new to the early education profession and you are just beginning to explore the Foundations book and you would like to be prepared before you attend a 5 hour class. This class is for anyone. You will discover the age levels covered in Foundations, locate the strategies for each domain/subdomain, and identify the guiding principles in Foundations.
Participants who complete the course length and interactive resources, videos, and questions, and pass a post knowledge assessment with a score of 90% or higher (multiple attempts allowed) will earn the CEU certificate.
Presenter: Karen Darby
Cost: $15.00
.2 CEUs/2 DCDEE CHCs 
Register online: CLICK HERE
For help contact Karen Darby: darby.karen@swcdcinc.org or (704) 641-7550