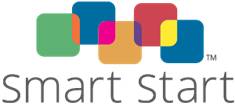 Effective communication and responsiveness are key components in developing a nurturing strong relationship between young children and the early childhood professionals who educate them, especially for those children who are nonverbal. Research confirms that children gain control of their hands far before they have control of their expressive language. As early as 8 months of age, infants are capable of replicating many of these modified "baby signs" to communicate wants or needs. Learning these skills can also decrease common, developmentally appropriate aggressive behaviors such as biting, scratching/pinching and hitting/kicking among older infants, toddlers, and twos who do not yet have a large volume of expressive language skills to verbally communicate. Participants will be provided a solid base vocabulary of baby signs, as well as the process by which to best apply these signs to individual age groups during daily routines. Participants will also be supported in identifying prime times that young children are most receptive to learning these signs.
Presenter: Cara McKeown and Caterine Burke
2.0 DCDEE credit hrs.
To register click on the link below:
https://www.eventbrite.com/e/signing-with-young-children-american-sign-language-based-tickets-37875652095?ref=ecal